What Is Testosterone Therapy?
Testosterone therapy is used to treat men and women who have lower than normal testosterone levels. In men, low testosterone is also known as andropause or "Low-T."
Low testosterone in women is usually related to the hormone loss that occurs during the onset of menopause.
Both men and women make and need testosterone. Men produce testosterone throughout their lives. A man's testosterone levels surge as he enters puberty. They then peak in his 20s. Once a man is over 35, your testosterone level begins a steady decline. Most men between the ages of 45 and 65 start to feel the effects of declining levels of testosterone.
Symptoms of low testosterone include:
Fatigue and lack of energy
Lowered sex drive and erectile dysfunction
Weight gain, particularly increased belly fat
Inability to build lean muscle
Mood swings
Loss of focus, memory loss, and other cognitive issues
Testosterone replacement therapy is used to treat men suffering from low testosterone. There are many life-changing benefits of testosterone therapy for men. Testosterone therapy can give you back what time and nature take away. Testosterone therapy is designed to make you feel younger, stronger, and improve your confidence, so you can continue to do all the things you enjoy most in life.
How Does Testosterone Therapy Work?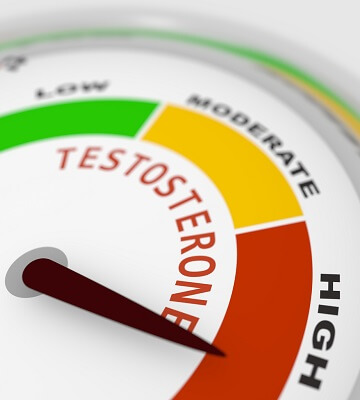 Testosterone therapy is the only FDA approved way to treat low testosterone. Testosterone therapy uses a prescription form of testosterone that delivers testosterone directly into your body, increasing the level of the testosterone in your blood.
Testosterone therapy is designed to help regulate your testosterone levels to help address the health issues related to low T.
What Is the Best Kind of Testosterone Therapy?
The safest and most effective treatment for low testosterone is testosterone replacement therapy. Testosterone therapy is a clinically proven way to return your testosterone levels to normal. Testosterone replacement therapy can take several different forms. Depending on your specific diagnosis and needs, these can include: pellets, injections, skin- patches, creams, lozenges, or any combination thereof. Our doctors have found that testosterone injections tend to be the most effective form or testosterone therapy for most patients.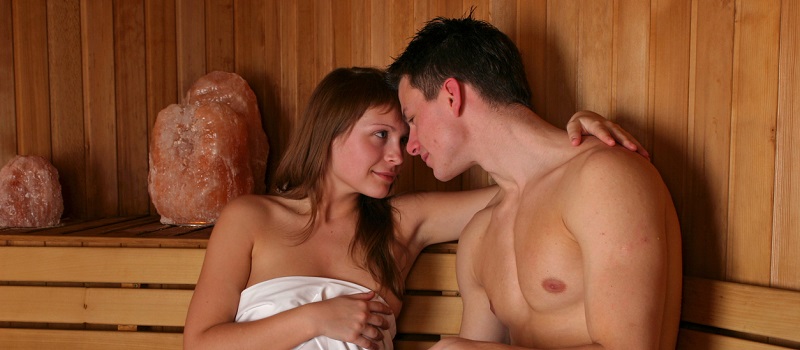 Testosterone injections are intramuscular, which mean that they are given into the muscles. The very vascular muscles of your arm, your thigh, or the "glutes" are the most common injection sites. The needles used to deliver low testosterone treatments are very thin, much like the ones diabetics use to deliver insulin. Once you learn how to give yourself your testosterone injections, you will find them easy to do, and quite painless.
What Are the Benefits of Testosterone Therapy?
There are many benefits to testosterone therapy for men. One of the first benefits most men see after starting testosterone therapy is an increased sex drive and improved sexual performance.
Besides improving your sex life, some of the other benefits of testosterone therapy for men include:
Muscle – Testosterone therapy improves your ability to build lean muscle and increases muscle mass. It also helps you to better burn fat. That means that testosterone therapy can help you to lose weight and get in better shape.
Energy – Testosterone therapy improves the symptoms of fatigue and low energy typical of men with low testosterone.
Moods and cognition – Testosterone therapy has been shown to fight depression, anxiety and other mood swings. Testosterone therapy also helps to improve memory, focus, and other cognitive abilities.
How Long Does It Take to See Results of Testosterone Therapy?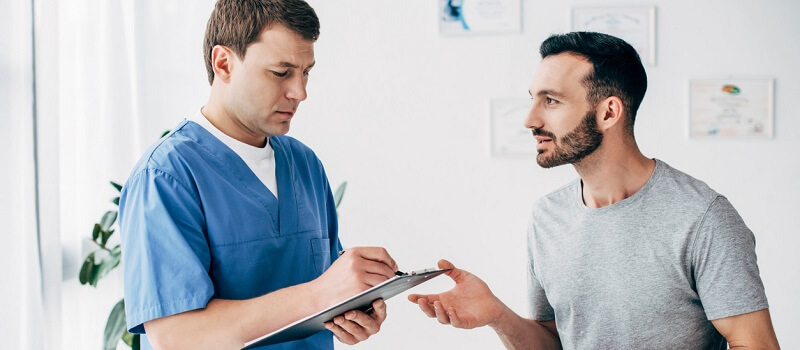 Over the course of your testosterone therapy, you can expect to feel stronger, fitter, and more mentally alert. You sex life should also improve. As with any medical treatment, individual results will vary. As such, low testosterone treatments should be tailored to your unique needs and lifestyle, so the length of time you need to be continually receiving low testosterone treatment, will vary from patient-to-patient.
Typically however, low testosterone treatments lasts from about 6 months to a year for your first round of Low-T treatment. After that, you will be evaluated for the need to continue your low testosterone treatment.
How Do I Get Started On Testosterone Therapy?
You can only get testosterone injections with a doctor's prescription. While any doctor can write your prescription for testosterone therapy, it is best to seek your testosterone treatment from a practitioner, or clinic that specializes in hormone replacement therapy (HRT) for men.
At our clinic it only takes five simple steps to start testosterone therapy.
Step 1 – Fill out an online medical history form – This first step is indeed the only step in the process of getting testosterone injections that can be done online.
Step 2 – See a doctor –If your online medical history form indicates that you are a good candidate for testosterone therapy, the next step is to see your doctor. He or she will discuss your medical history in further detail, ask you more about your symptoms, and take a complete physical exam.
Step 3 – Laboratory hormone testing – Once you have completed your physical exam, you will be referred to a laboratory to have the hormone levels in your blood tested.
Step 4 – You will obtain a prescription for a program of testosterone injections – If the results of your laboratory tests indicate that you have low testosterone your doctor will prescribe a dosage of testosterone injections to suit your needs and life style.
Step 5 – Your HGH will be delivered to you – Your prescription for testosterone therapy will be forwarded to one of the pharmacies we work with that specialize in filling prescriptions for testosterone injections. The pharmacy in turn will deliver your testosterone therapy supplies to you per the doctor's instructions.
What Happens After I Complete Testosterone Therapy?
Testosterone therapy is usually given for a course of six months. At the end of the six month period, you will be revaluated for you symptoms and testosterone levels. Depending on the result of the evaluation, you will be put on a program of diet, exercise and lifestyle changes designed to keep your testosterone levels up. If your symptoms and testosterone levels warrant it, you may be prescribed an additional course of testosterone injections.
Now that you know a bit more about the many life-changing benefits of testosterone replacement therapy, why not contact us today, and take the first steps to a better life!