Testosterone Doctors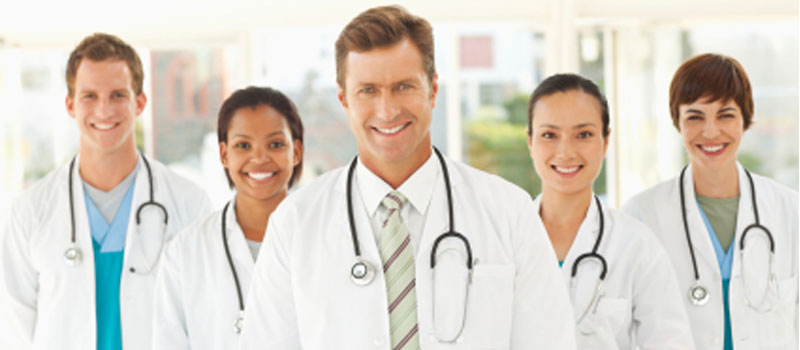 One of the most widely asked questions amongst those who are feeling the often debilitating symptoms of growing older is about how they can find the best testosterone doctors in order to obtain physician prescribed injections and help alleviate their ailments. Obtaining doctor prescribed testosterone injections legally and safely can be as easy as 1 -2 -3. "TRT Medical Center" is one of the most reputable and well known clinics in the United States.
All of our testosterone doctors are fully trained and fully licensed. They care very much for each and every one of our prospective clients and will always make sure that they are in medical need of our therapeutic injections before prescribing them. They will review and analyze physical exam and blood test results to see what a client needs and they make specific programs for each individual client.
Who Can Get Prescribed Injections from Our Testosterone Doctors?
Our testosterone doctors will only work with those over 30 years old, as that is the average age a person starts to feel a decline in their testosterone levels to where this decrease in hormone will affect one's everyday life.
In addition, we do not work with athletes who are only looking to increase muscle mass.
We are glad to help those who are looking to replenish lost testosterone in their bodies due to aging and poor lifestyle habits.
Who can get prescribed injections from our testosterone doctors? Those who are truly dealing with the wrath that Mother Nature can put on a person as they age. If a client is dealing with the common symptoms of low testosterone such as fatigue, decreased muscle mass, low libido, erectile dysfunction, low bone density, weak mental acuity and more, we are the place to go.
How to Get a Prescription from a Testosterone Doctor
How to acquire a prescription for our quality testosterone injections from a testosterone doctor who works with us is something many people want to know. There must be a viable reason that has to do with the aging process, but does not have to do with any outside medical complications that are impeding a person's health, nor for athletic reasons only. We prescribe our quality shots for rejuvenation purposes because testosterone levels have gotten so low with age and lifestyle habits, that the person is feeling its effects and having much difficulty with that.
To get to work with a testosterone doctor from "TRT Medical Center", a prospective client will need to reach out to us by calling us toll free or by filling out our online Contact Form. They will share their medical history, get examined in their hometown by a qualified practitioner and get their blood work taken. Easy enough? Most people seem to think so because that is really all that is involved in how to get a prescription from a testosterone doctor from "TRT Medical Center" that will help them to soon feel great due to our remarkable, safe and effective treatment plans.
Where to Find Best Testosterone Doctor Online
Look no further because where to find the best testosterone doctor online is right here with us at "TRT Medical Center". Each testosterone doctor in our local clinics goes through rigorous training before working with any clients. They are experts in the field and have helped scores of people from around the nation to increase their testosterone levels safely and hence the quality of their lives.
Our testosterone doctors treat each and every client with the utmost of respect and dignity they deserve from the moment they begin working with us and throughout their treatment protocol. The search is over if a client wants to increase energy, sex drive, bone density, ability to concentrate and focus, and build their muscle mass as they shed unwanted weight.
Do Testosterone Doctors Need to Write Prescriptions for Injections?
Yes! Any testosterone doctor must write out a prescription for a person to get legal and safe injections for increasing testosterone ranges for great results. We get asked all the time from people all over the country, do testosterone doctors need to write prescriptions for injections, and the answer is always a definite yes.
We will only give injections to people who need them due to decreased levels of testosterone in their systems due to aging or because of not practicing healthy ways of living, such as eating well, getting enough sleep, exercising and keeping stress levels low.
Our testosterone doctor will read test results very closely to determine the correct medications and dosages for the prescriptions they will write and the patients they treat.